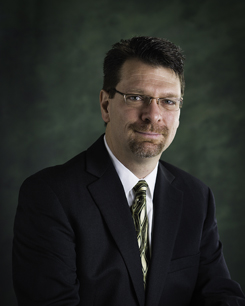 Donald C. Kendig, CPA
Retirement Administrator
Email: dkendig@co.fresno.ca.us
Direct: (559) 457-0350
Main: (559) 457-0681
Fax: (559) 457-0318
Summary: Under direction of the Board of Retirement, the Fresno County Employees' Retirement Association (FCERA) Retirement Administrator plans, organizes, directs and administers the activities of the FCERA, a 1937 County Employees' Retirement Act (1937 Act) agency. The Administrator is responsible for directing the operations of FCERA, implementing and monitoring Board policy, and coordinating the activities of contracting, investing and consulting firms on behalf of the Board
Professional Background: Mr. Kendig's service at FCERA started on November 5, 2014 and his career in retirement plan administration began on January 1, 2003, previously serving as Retirement Administrator, for 2 years, for the Ventura County Employees' Retirement Association (VCERA), a similarly sized 1937 Act agency, and initially serving as a Trustee, for 9 years, on the Board of Retirement for Santa Barbara County Employees' Retirement System (SBCERS), also a 1937 Act agency.
In addition to Mr. Kendig's career in retirement plan administration, Mr. Kendig served for approximately eight (8) years as the Chief Financial Officer for the Santa Barbara County Air Pollution Control District (SBCAPCD), a local government agency that protects the people and the environment of Santa Barbara County from the effects of air pollution. While serving, he was responsible for the facilities and financial activities, which included purchasing, accounts payable (A/P), accounts receivable (A/R), collections, payroll, internal & external financial reporting, budgeting, fixed asset depreciation & reserves, State and Federal grant administration, and contracting. He also served as the SBCAPCD's Safety Officer and Risk Manager.
Degrees: Business Economics with Accounting Emphasis (high honors), University of California, Santa Barbara... A.A. Liberal Arts & Sciences (honors), Palomar College.
Certifications: Mr. Kendig possesses an active Certified Public Accountant (CPA) license, No. 78000, initially issued August 1999 and renewed April of every odd year.
Supplemental Education: Certificates for Hedge Funds, Real Estate and Other Alternative Investments; Advanced Investments Management; and, Fundamentals of Money Management from the University of Pennsylvania - The Wharton School. Certificates for Principles of Pension Management and Fiduciary Law from the Stanford University Law School. Certificate for Public Pension Investment Management from the University of California, Berkeley - Walter A. Haas School of Business. Certificate for Covey's 7 Habits of Highly Effective People from the San Luis Obispo County Employee University. Certificates for Labor Relations and Arbitration from the California Public Employers Labor Relations Association. Certificate for Leadership Principles and Practices from Leadership Santa Barbara County.
Memberships: Mr. Kendig is member of the Sierra Toastmasters Club 135 and the Fresno Chaffee Zoo.
Other Activities: Mr. Kendig's other activities include supporting his growing family, hiking and mountain biking, and exploring all that the San Joaquin Valley, neighboring Sierra Nevada mountains, and national parks have to offer. He loves technology that improves the quality of life and often dabbles in the cutting edge.